Definitions and  Clarification
Animal-Assisted Therapy (AAT)

Animal-Assisted Therapy is occurring when a qualified, certified therapists and health care providers employs the use of their own animal, or another trained animal, as a part of a therapeutic treatment plan. Therapy Dogs and Facility Dogs can at times be included in this category. Riley at our practice falls into this category when he has a specific roll in a clients care, such as providing comfort to someone dealing with loss or helping a child resolve their fear of dogs. To learn more about how Riley and Dr. Carr came to work together read HERE. To learn more about Riley scroll down to the bottom of the About Us page.  Our office is in Gaithersburg Maryland. 

Service Animal (SA)

Any dog that is specifically trained to do work or perform tasks for the benefit of an individual with a disability, including a physical, sensory, psychiatric, intellectual, or other mental disability is what we call a Service Animal. A disabled therapist might have a dog with him or her at their office, but that dog would be focused on that therapist's needs, not the client's needs.

Animal-Assisted Activities (AAA)

Public volunteers can take personal pets to places such as hospitals, nursing homes, schools, and libraries to offer socialization, comfort, and the emotional benefits of interacting with animals. Animal-Assisted Activities provide opportunities for motivational, educational, therapeutic and/or recreational benefits to enhance quality of life. These activities can be delivered by a handler/animal team where the handler might be a professional, paraprofessional, and/or volunteer. Specific treatment goals that specifically incorporate the animal are not planned for each session. When Riley is simply greeting clients or doing tricks to making people feel welcome at the practice or in their session (which is the bulk of his job) he is conducting Animal-Assisted Activities..

Facility Animals (FA)


Facility Animals (FA) can almost always be referred to as doing Animal-Assisted Activities (AAA). Usually cats or dogs, these animals typically roam around, often unleashed, at facilities such as private schools and universities, assisted living complexes, other care facilities, and small private businesses to greet residents, students, customers, and visitors. Their jobs may range from greeting people, to making them feel welcome, to giving comfort to nervous students or distressed patients. At other times facilities animals are simply someone's personal companion pet who's lucky enough to come to work with their owner. Riley pulls double duty with us at Kentlands Psychotherapy, functioning both as a therapy dog in some sessions with Dr. Carr  but mostly as a facility dog greeting many of the clients who pass through our waiting area.

Emotional Support Animals (ESA)

An Emotional Support Animal (typically a dog or cat though this can include other species) that provides a therapeutic benefit to its owner through companionship. 

If you have an emotional disability, you can legally qualify for an ESA, short for emotional support animal.

You must be certified as emotionally disabled by a psychologist, therapist, psychiatrist or other duly-licensed and/or certified mental health professional.

The animal is a pet and does not need specific training to become an emotional support animal. The benefit of these authorizations are limited to housing and airline travel. Clients who have been determined to qualify for an ESA are NOT authorized to take their pet everywhere such as stores, restaurants, and other public places. To the extent that you see this occurring on TV and in "real" life it is a matter of facilities choosing to have a lenient/generous "interpretation" of the law,

ignorance of the limitations or their legal obligations, or a general desire to avoid conflict.
The benefits of canine participation in psychotherapy sessions can be significant. Dr. Elizabeth Carr has attended several continuing education classes on Animal-Assisted Therapy and Animal-Assisted Activities and Riley has been in private training sessions as well learning how to best work within the office. He's learned how to welcome folks to the office; to help clients, especially teens to look forward to coming to their appointments; to do tricks to entertain younger visitors and help clients feel comfortable; and to be a calming presence. Meanwhile he is also learning to trust people having lived in a rescue shelter in Tennessee for the first ten months of his life. He's got a lot on his syllabus!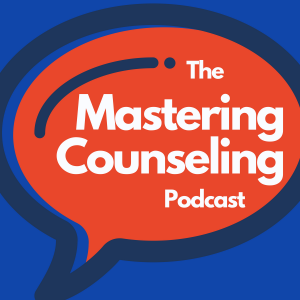 Follow this link to learn more about the Animal-Assisted Therapy Services at Kentlands Psychotherapy with Dr. Carr and Riley. If you want more information, feel free to check out Dr. Elizabeth's podcast on Mastering Counseling or on iTunes!
Come See Riley's Instagram page! See what he does off-the-clock!
Learn More About The Benefits Of Facility Dogs In the Video Below 
Video Credit: US Department of Veteran's Affairs