Canine-Assisted Therapy with Riley
Is Animal-Assisted Therapy for you?
Do you love dogs?
Does being around a "chill" dog help to make you feel relaxed?
Do you like be greeted enthusiastically by a canine friend who sees your visits to the office as a welcome return of a treasured member of the pack?
Do you enjoy petting dogs, having a dog lean against you, or even sitting on your foot (with your permission)?
If so, therapy with Riley present might be for you!
Riley began working with Dr. Elizabeth Carr in December of 2015. His job in the office is both as a therapy dog and a facility dog. As our facility dog, Riley greets our visitors as they relax in our waiting room and wait to see their therapist.  Part of Riley's training is to sense which people are dog lovers and which are not and to invite a pet from those who might be so inclined and to give space to others who are not. He's still perfecting his "dog lover radar." It's a work in progress.
In therapy sessions with Dr. Carr, Riley welcomes clients into the consultation room, shows some love as they get seated, and then goes to his resting area as instructed before the session begins.  At times, if he and the client BOTH desire, he may return to the client for pets during the session, but he knows to stay in his spot, if needed, to let the therapist and client focus on the conversation at hand.  Dr. Carr believes that both the animal and the client have needs that must be respected. Riley will never be forced to interact with clients or asked to do anything (*other than going to his spot on command) that he is not comfortable doing.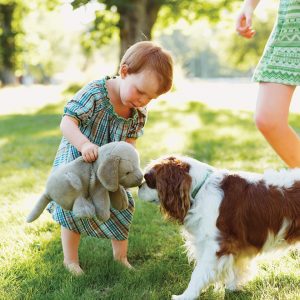 Do you or your child have a fear or discomfort around dogs that you would like to eliminate?
Would you be surprised to learn that in many cases fears of dogs can be treated in just a handful of sessions?
Fear of dogs is a very common phobia is children. When the child has developed this hesitation in the absence of a specific dog-related attack, treatment can often be successful in as little as three or so sessions. We know because we've seen it happen on multiple occasions.
Riley has assisted  in helping her younger clients work through their fear of dogs. If you or a loved one would like to reduce or eliminate your fears and discomfort around dogs, contact us directly for information about this Animal-Assisted Therapy service at (240) 252-3349.
Do you know a teen or young adult interested in working with a therapist/dog team? We are working to add this service within the next few months. We will update this page when new information is available.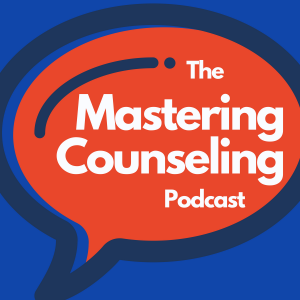 If you want to learn more about animal-assisted therapy, check out Dr. Elizabeth Carr's podcast on Mastering Counseling or on iTunes!
Come to Riley's Instagram page to see what he's up to when he's not at work.