About Our Professionals
Elizabeth Carr
Dr. Elizabeth Carr, Founder

 
CEO and Senior Clinician
Hello, my name is Elizabeth Carr. I am the founder of Kentlands Psychotherapy. I started the practice in 2005 after spending six years as a Navy Clinical Psychologist. Although I continue to see some clients, my role is now primarily one of leadership, administration, and mentoring. Most importantly it is to ensure that your experience with us is exceptional in all aspects! You are always invited to share and discuss any feedback or concerns with me.
My couples therapy caseload is full and I am no longer accepting new couples at this time and for the foreseeable future.  My current clinical focus is on seeing individuals with challenging relationship issues, such as dealing with difficult ex-partners, or in-laws, particularly when the difficult party likely has a narcissist or sociopathic personality structure. I also enjoy working with people on their professional/executive career concerns, as well as pregnancy-related conditions such as perinatal anxiety.
I have a particular interest in working with individuals who are engaged in a relationship with another person outside of their marriage, such as an emotional affair, as well as active affairs where the relationship has not been disclosed and significant uncertainties plague the individual–what I call affair ambivalence. If you are seeking this help, please let me know when you request an appointment, especially if I tell you I am full and not accepting new clients. If you are in this situation I will do my very best to make a space for you. I see many people outside the immediate Montgomery County, Maryland area for this work utilizing encrypted telemedicine technology, so don't let distance deter you.
For affair recovery couples work serving both spouses of the married, I recommend Dr. Raffaella Peter and Angela Voegele.
In my clinical work, I will provide you with a supportive ear, compassionate feedback, and thought-provoking questions that bring peace, resolution, and ideas for action.
Riley and I work together, he is our Facility/Therapy Dog.  He accompanies me in all my in-person sessions (unless he's camping) and regularly visits with other clients in our waiting room. For more information about his role, scroll to the bottom of this page to see his profile.
More on how we came to work together can be found here in this Town Courier article about our ten year anniversary.

ECarr@KentlandsPsychotherapy.com
(240) 252-3349 ext. 801
X
Prospective Patients and Clients
Before proceeding with the staff profiles, please review the tables below for a quick orientation on which therapists see what populations.X
Child and Adolescent Clinicians
Minimum

*

Age Accepted
Clinician
Elementary Schoolers (6+)
Gail Groboski, LCSW-C
Late Middle Schoolers (12+)
Johanna Koenig, LCSW-C
High Schoolers (14+)
Nicole Beane, LCSW-C
*All child and adolescent clinicians listed above see unlimited upper age groups (i.e., everyone listed above sees Adolescents and Adults).
X
Couples Therapists & CDC
| | |
| --- | --- |
| Populations Accepted | Clinician |
| Individual Adults (~30+) | Elizabeth Carr, Psy.D. |
| Individual Adults (21+)  and Couples | Krista Beyer, Psy.D |
| Individual Adults (21+)  and Couples | Raffaela Peter, Ph.D. |
| Couples and Sex Therapy Clients (21+) | Angela Voegele, LCSW-C |
| Divorce Coaching & Parent Coordination (18+) | Cherie Morris, JD, CDC |
*All couples therapists listed above only see adult psychotherapy clients. Cherie does not provide Psychotherapy.
X
Please use the button below to request an appointment with one of our clinicians. A  table of fees of all of our clinicians and an explainer on out-of-network reimbursement can be found on our Rates & Insurance page. 
NX
X
Russell Carr
Dr. Russell Carr, Medical Director
CFO, Psychoanalyst & Psychopharmacologist
In 2019, Dr. Russell Carr transitioned to our practice after twenty years of active duty service in the Navy.  He is board certified in Adult Psychiatry through the American Board of Psychiatry and Neurology (ABPN).  He also completed training in Adult Psychoanalysis at the Institute for Contemporary Psychotherapy and Psychoanalysis (ICP&P) and is now a teaching and supervising analyst on its faculty.  Dr. Carr has extensive experience in patient care and leadership roles in psychiatry.  His military experiences include two deployments to care for service members in combat zones, chairing the Psychiatry Department at Walter Reed from 2013 to 2016, leading a military assist mission in 2014 to train Ugandan military providers on treating severe PTSD, and serving as the psychiatry consultant for White House staff.  In 2013, he was selected as the only mental health care provider to testify with all three military Surgeons General before the Military Personnel Subcommittee of the House Armed Services Committee about the state of mental health care in the Department of Defense.  His work with patients over the past twenty years has covered the full gamut of psychiatric disorders and treatment settings, but he considers his areas of expertise to be trauma, anxiety, depression, and problems that arise for executives and their family members.  He has published numerous  peer-reviewed papers and spoken both nationally and internationally on suicide and the treatment of PTSD.  
In 2018, Dr. Carr was named a Distinguished Fellow of the American Psychiatric Association for his numerous contributions to the field.  When treating his clients, Dr. Carr believes nothing is more powerful than being understood by another human being. 
Dr. Russell Carr is available for executive medicine psychotherapy, psychoanalysis, and medication management (the latter being exclusively for high schoolers and above who are current psychotherapy clients of the practice). 
If you are looking for standalone medication management/psychopharmacology, and you are not receiving psychotherapy at Kentlands Psychotherapy, we recommend individual adults consider Old Georgetown Mental Health Associates located at 10215 Fernwood Rd, Bethesda, MD 20817. Please contact them at (301)- 897-0099. They are a large practice with several excellent psychiatrists. 
(240) 252-3349 ext. 802
Cherie Morris
Cherie Morris, JD, CDC
Certified Divorce Coach & Parent Coordinator
Cherie's legal training and prior practice of law make her approach to issues logical and reasoned. She began exploring alternative dispute resolution and mediation to understand how to change the nature of conflict and improve dynamics when conflict occurs, in litigation and otherwise, when a solely rational approach may not succeed. Her approach to conflict is that rational thinking must be accompanied by the ability to empathize and compromise in order to achieve successful results. Cherie had a long-term marriage, with children, which ended in divorce. This deepened her desire to explore how to make a very chaotic and stressful life transition a more organized, fair and cooperative one, when possible, in order to serve the best interests of children and adults. Cherie's training as a divorce coach and parent coordinator was inspired by this experience. She strongly believes, from her own and her clients' experience, that facing life transition with the support of an objective thinking partner helps clarify decisions in a supportive and accountable environment and is invaluable. Cherie has four children of her own and is part of a blended family. She is delighted to include her partner's daughter and says they have a combined five. Life is always interesting and challenging.

CMorris@KentlandsPsychotherapy.com
(240) 252-3349 ext. 812
Barbara Rasmussen
Barbara Rasmussen, ESQ
Family Law Mediator/Attorney Coming in January 2020!

Barbara graduated cum laude from Long Island University at Southampton College in 1995. In 1999, she earned a Juris Doctorate from Touro College, Jacob D. Fuchsberg Law Center which she attended on a Dean's Fellow Scholarship. Her goal when working with you is to help you restore a positive and healthy family dynamic while coping with the difficulties of separation and divorce.
Barbara's objective is to work together with you and your partner to avoid the development of, or to reduce, any toxic interaction cycles so that the focus can be on the family and children and, in turn, allow you both to work towards reconciliation, if at all possible. And, in cases where the marital dynamics has reached a point where the union is irreparable, and staying together is no longer a healthy option for the children or the couple, she can help you to restructure your family into a format that can better work for your needs. Through a mediation process that prioritizes everyone's practical and emotional needs, she reduces stress by helping you to save time, money and energy.
Barbara guides couples in establishing a positive resolution of any legal disputes by creating balanced agreements. Barbara provides legal services such as Separation Agreements or Settlement Agreements, Pre- and Post-Nuptial Agreements, Domestic Partnership Agreements, and/or Uncontested Divorce submission.
View Barbara's Resume (Pending)

BRasmussen@KentlandsPsychotherapy.com
(240) 252-3349  (rerouted to her cell)
Krista Beyer
Dr. Krista Beyer
Adults and Couples Therapist
Dr. Krista Beyer is a clinical psychologist with nearly ten years working at Kentlands Psychotherapy. She offers services in individual and couples therapy and works with adults and adolescents. She has experience working with a wide range of clinical and life/situational problems and specializes in the treatment of anxiety, depression, relationship issues, and life satisfaction. In therapy, she encourages active collaboration in session, including ongoing feedback from clients to ensure the most effective, efficient psychotherapy experience. This requires keeping the focus on the original goals while recognizing the value of flexibility in tailoring the therapy according to evolving needs. Her comprehensive approach to issues includes working to alleviate acute symptoms through practical, concrete strategies, such as cognitive-behavioral and mindfulness techniques, while recognizing that many symptoms arise from deeper issues and needs. This may include incorporating spirituality, diversity issues, and other considerations to facilitate self-understanding and growth.

KBeyer@KentlandsPsychotherapy.com
(240) 252-3349 ext. 803
Raffaela Peter
Dr. Raffaela Peter
Adult and Couples Therapist
Dr. Peter is passionate about working with adults, specifically individuals and couples who are striving to reach their fullest potential. She will be your ally in accomplishing your goals in a non-judgmental, nurturing, and caring environment. Dr. Peter draws from multiple approaches inclusive of Adlerian Therapy, Emotionally Focused Therapy, Family Systems Theory, and the Gottman Method to customize treatment strategies to meet the unique needs of each of her clients. Her extensive experience conducting research on attachment and its role in adult romantic relationships informs her work and helps her clients create the safe and loving relationships they desire. She enjoys assisting people dealing with a wide range of challenges including transitioning to parenthood, blended families, empty nesters, infertility/miscarriage/abortion issues, chronic medical illnesses, substance abuse challenges, and grief and loss. Dr. Peter completed her graduate training at Florida Atlantic University in Boca Raton, Florida. She is currently an Associate Professor of Clinical Counseling at Bellevue University, training the next generation of aspiring therapists. Dr. Peter is fluent in English and German.

RPeter@KentlandsPsychotherapy.com
(240) 252-3349 ext. 813
Nicole Beane
Nicole Beane, LCSW-C
Senior Adolescent and Young Adult Clinician
Gail Groboski
Gail Groboski, LCSW-C
Senior Young Child and Parenting Clinician
Gail Groboski, LCSW-C is a licensed clinical social worker with over 10 years of experience helping young children to teens. After beginning her career in Missouri, working in a wide range of clinical and community settings with various populations of children and their families, this mother of three has spent the last few years as a High School Social Worker at the prestigious Katherine Thomas School at the Treatment and Learning Center of Rockville. There she has been developing and leading individual and group therapy sessions for teens to learn to enhance their relationship and social skills, as well as educating parents on how to help their children cope with bullying, deal with the pressures of social media, and encourage positive behavior support in the home. She also  works with parents and children around the issues of divorce, including helping children make sense of, and adapt to, their new family structure, as well as helping parents to encourage open communication and to make good decisions regarding their child's emotional health based on the child's developmental needs.
During individual counseling sessions, Gail meets each client at their developmental level and forges a partnership based on their individual needs and goals. Gail prefers to utilize each client's strengths in order to help them arrive at their own solutions and develop new strategies for challenging situations. Gail strives to build a good relationship with the families based on respect, collaboration, and compassion, as she believes the trust that grows within these relationships is paramount to beneficial therapy.

GGroboski@KentlandsPsychotherapy.com
(240) 252-3349 ext. 811
Johanna Koenig
Johanna Koenig, LCSW-C
CBT and Trauma-Informed Clinician
Johanna Koenig, LCSW-C attained her Master's Degree from the University of Maryland School of Social Work, graduating in the top 10% of her class. Johanna is a certified Yoga Instructor (RYT-200) and brings a perspective of mindfulness to her practice with adolescents to help cope with anxiety and depression. Over the last four years of providing over 3500 hours of direct patient care, Johanna has specialized in implementing a Cognitive Behavioral Therapy (CBT) approach in working with adolescents and young adults. Johanna is also trained in Cognitive Processing Therapy (CPT). CPT is a manualized, highly-structured treatment that is a particularly useful evidence-based treatment for Post Traumatic Stress Disorder symptoms in adolescents and adults. Johanna has recently completed a course in Polyvagal Theory and its implications in treating trauma. Polyvagal Theory explores the connection between the autonomic nervous system's communication to the vagus nerve and how this impacts the presentation of psychological symptoms and inner narratives about traumatic experiences and anxiety.
Prior to her work at Kentlands, Johanna has worked with at-risk youths, adolescents, adults, and their families in an intensive outpatient setting, focusing on a wide variety of disorders including ADHD/ADD, drug usage disorders, depression, and anxiety. Johanna completed 55 hours of crisis intervention and suicide intervention from the American Association of Suicidology and has worked at the Mental Health Association of Montgomery County as a crisis counselor, serving the Youth Crisis Hotline and National Suicide Prevention Hotline. She has a passion for working with young adults and adolescents in particular, as she is inspired by their openness and zest for progress. Johanna is a dual citizen, having lived in the US and Europe, and brings an international perspective to her practice. She is fluent in English and German.

JKoenig@KentlandsPsychotherapy.com
 (240) 252-3349 ext. 809
Angela Voegele
Angela Voegele, LCSW-C 
Sex and Couples Therapist
Petra Desmond
Petra Desmond 
Director of Administrative Hospitality
Hello, I'm Petra Desmond, the Director of Administrative Hospitality at Kentlands Psychotherapy. I'm generally in the office M-F, 9:30 AM – 3 PM. I'll be working in the white furniture area past the restroom. You may not see me when you come in as I'll be working behind the curtain to assist with all daily practice management concerns. I work closely with your clinician to ensure that your experience in our office is an exceptional one. Please communicate directly with your therapist to discuss setting and rescheduling appointments. But if you have a question about your account balance or are requesting receipts for insurance reimbursement, please let me know. I'm here to help. I am fluent in English, French, and German. Finally, if you are wondering what forms you need before your appointment, follow this link.

PDesmond@KentlandsPsychotherapy.com
(240) 252-3349 ext. 807
Ann Connelly
Ann Connelly 
Management Assistance to Kentlands Psychotherapy
Ann Connelly offers practice management assistance to Kentlands Psychotherapy. You probably won't see her when you come in, as she does most of her work remotely, behind the scenes to assist with practice management matters. She works closely with Dr. Carr and Petra to ensure that your experience with us is an exceptional one. Please communicate directly with your therapist to discuss setting and rescheduling appointments and if you have a question about your account balance or are requesting receipts for insurance reimbursement, please let Petra know. If you are wondering what forms you need before your appointment, know that they will be sent to you via the client portal before your initial appointment.
Riley
Riley Carr 
Therapy and Facility Dog
Hello, I'm Riley and I work with Dr. Elizabeth Carr here at the office. I absolutely love coming to work every day. I enjoy meeting and sniffing new people and welcoming visitors to the practice. I am still learning, so if I make a mistake please be patient with me. If I seem nervous when you walk in, give me a chance to get to know you. If you are nervous around dogs, please tell your therapist before your first appointment. If I am feeling confident, I can be available to pet and to do tricks for treats with adults and kids with whom I might cross paths in the waiting area between appointments. Just ask for some treats – the staff always have them on hand just out of my reach.
Check out my Riley_off_the_Clock Instagram account to see what I'm up to when I'm not at work!
–
–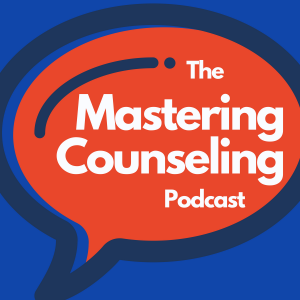 To learn more about my job with animal-assisted therapy on Dr. Elizabeth Carr's guest interview on Mastering Counseling podcast or on iTunes! (episode 14)