About Our Psychotherapists
Elizabeth Carr
Dr. Elizabeth Carr, Founder
Senior Adult and Couples Therapist
Hello, my name is Elizabeth Carr. I am the founder of Kentlands Psychotherapy. I started this practice after spending six years as a Navy Clinical Psychologist. I completed my internship at Naval Medical Center Portsmouth, followed by a tour at Naval Hospital Jacksonville, and the U.S. Navy Hospital,  Naples Italy. During those two tours my time was split between conducting individual therapy, and serving at and later managing a small substance abuse rehabilitation program (SARP).
I offer counseling services to individual adults and couples. My current clinical focus is on assisting people in developing relationship mastery. Much of my work can be described as helping people achieve relationship enrichment through collaborative mentoring. Although I see many couples in my work, half of my clients are individuals working privately on relationship related issues, including affair ambivalence, while others are coming for work stress, insomnia, depression & anxiety, including pregnancy related, and other personal matters.
My job is to provide you with a supportive ear, compassionate feedback, and to ask thought provoking questions that bring you to peace and resolution or ideas for action. In couples work my job is also to help partners find a way to being with one another that warms the heart and brings them together again as friends, allies, and lovers.
I also enjoy work with individuals dealing with a difficult ex, people who are confused by a relationship with another outside of their marriage, and working with couples attempting to repair their relationship after an affair or infidelity.
Aside from the private practice in Gaithersburg, MD, I have also taught at the Uniform Services University of the Health Sciences where I trained doctoral level psychology students in assessment and therapy skills, including marital and couple's therapy. I am married and live with my family in the Neighborhood.
Recently I have begun working with Riley, our Facility/Therapy dog-in-training.  He accompanies me in individual and couples counseling sessions, and regularly visits with other practice clients in our waiting room. For more information about his role, scroll to the bottom of this page to see his profile.
More on the origin story of  Kentlands Psychotherapy and how Riley (a rescue from Tennessee) and I came to work together can be found here in this Town Courier article about our ten year anniversary.
(240) 252-3349 ext. 801
Coming in Late Winter of 2019! 
Medical

 

Director


Psychoanalyst & Psychopharmacologist
Our new Psychiatrist will be joining the practice in the winter of 2019. He will be available for executive medicine psychotherapy, psychoanalysis, and medication management (exclusively for late adolescent and adult current psychotherapy clients of the practice). Please reach out to Dr. Elizabeth Carr, practice founder, in 2019 if you would like to be added to a wait list for an introduction to this provider when he comes aboard.
Former patients of Dr. Terri Pargot can find her at 8120 Woodmont Avenue Suite 205, Bethesda, MD 20814. You can contact her at (301) 748-5881.
We also recommend individuals looking for medication management to consider Old Georgetown Mental Health Associates located at 10215 Fernwood Rd, Bethesda, MD 20817. Please contact them at (301)- 897-0099. They are a large practice with several excellent psychiatrists.
Cherie Morris
Cherie Morris, JD, CDC
Certified Divorce Coach & Parent Coordinator
Cherie's legal training and prior practice of law makes her approach to issues logical and reasoned. She began exploring alternate dispute resolution and mediation to understand how to change the nature of conflict and improve dynamics when conflict occurs, in litigation and otherwise, when a solely rational approach may not succeed. Her approach to conflict now is that rational thinking must be accompanied by the ability to empathize and compromise in order to achieve successful results. Cherie had a long-term marriage, with children, which ended in divorce. This deepened her desire to explore how to make a very chaotic and stressful life transition a more organized, fair and cooperative one, when possible, in order to serve the best interests of children and adults. Cherie's training as a coach and parent coordinator was inspired by this experience. She strongly believes, from her own and her clients' experience, that facing life transition with the support of an objective thinking partner helps clarify decisions in a supportive and accountable environment and is invaluable. Cherie has four children of her own and is part of a blended family. She is delighted to include her partner's daughter and say they have a combined five. Life is always interesting and challenging.

CMorris@KentlandsPsychotherapy.com
(240) 252-3349 ext. 812
Krista Beyer
Dr. Krista Beyer
Adults, Couples, and Adolescent Clinician
Dr. Krista Beyer is a clinical psychologist with nearly ten years working at Kentlands Psychotherapy. She offers services in individual and couples therapy, and works with adults and adolescents. She has experience working with a wide range of clinical and life/situational problems, and specializes in the treatment of anxiety, depression, relationship issues, and life satisfaction. In therapy she encourages active collaboration in session, including ongoing feedback from clients to ensure the most effective, efficient psychotherapy experience. This requires keeping the focus on the original goals, while recognizing the value of flexibility in tailoring the therapy according to evolving needs. Her comprehensive approach to issues includes working to alleviate acute symptoms through practical concrete strategies, such as cognitive-behavioral and mindfulness techniques, while recognizing that many symptoms arise from deeper issues and needs. This may include incorporating spirituality, diversity issues, and other considerations to facilitate self-understanding and growth.
(240) 252-3349 ext. 803
Nicole Beane
Nicole Beane, LCSW-C
Senior Adolescent and Young Adult Clinician
Nicole Beane, LCSW-C is a licensed clinical social worker with over 15 years of clinical experience. Growing up in Gaithersburg, MD and attending Quince Orchard High School she is well versed, both personally and professionally in the issues around living and attending schools in Montgomery County. She works with older children through adults. Her work with "tweens" (middle school children) and teenagers often focuses on mood and anxiety issues, peer difficulties, family life problems (including divorce), school refusal, and suicidal and self-injurious behaviors. Nicole also treats teens and adults with eating disorders. In addition, she works with parents who are unsure if their child has an eating disorder and need knowledge and guidance around the subject. Nicole also enjoys working with mothers on finding balance in a chaotic world that involves social media, children, friendships, spouses, and personal time. Her previous experience working as a school therapist, in private practice, and at Children's National Medical Center at the Psychiatric Day Treatment Program has provided her with a tremendous wealth of knowledge and diverse clinical experience about a range of problems that tweens and teens encounter. In her work with the child and his or her family, she collaborates with pediatricians, psychiatrists, school counselors and other professionals involved in the child's life. She is recommended by Potomac Pediatrics (find her listing under "Psychologists") for years for her consistently outstanding work. She has a special interest in working with parents and children around the issues of divorce, including helping parents decide when and how to most successfully "break the news" of divorce to their children and how to make good decisions regarding their child's emotional health when parents divorce. With young adults and college students, she is skilled at helping them navigate through what so often can be exciting but confusing times in their lives as they transition into adulthood.
(240) 252-3349 ext. 806
Gail Groboski
Gail Groboski, LCSW-C
Senior Young Child and Parenting Clinician
Is a licensed clinical social worker with over 10 years of experience helping young children to teens. After beginning her career in Missouri working in a wide range of clinical and community settings with various populations of children and their families, this mother of three has spent the last few years as a High School Social Worker at the prestigious Katherine Thomas School at the Treatment and Learning Center of Rockville. There she has been developing individual and group therapy sessions for teens to learn to enhance their relationship and social skills, as well as educating parents on how to help their children cope with bullying, the pressures of social media, and the utilization of positive behavior support in the home. During individual counseling sessions, Gail meets each client at their developmental level and forges a partnership based on their individual needs and goals. Gail prefers to utilize each client's strengths in order to help them arrive at their own solutions and develop new strategies for challenging situations. Gail strives to build a good relationship with the families based on respect, collaboration, and compassion as she believes the trust that grows within these relationships is paramount to beneficial therapy.
(240) 252-3349 ext. 811
Johanna Koenig
Johanna Koenig, LCSW-C
Adolescent and Young Adult Therapist
Johanna Koenig, attained her Master's Degree from the University of Maryland School of Social Work graduating in the top 10% of her class. Johanna is a certified Yoga Instructor (RYT-200), and brings a mindfulness perspective to her practice with adolescents to help cope with anxiety and depression. Over the last three years providing over 3000 hours of direct patient care, Johanna has specialized in implementing a Cognitive Behavioral Therapy (CBT) approach in working with at risk youths and adolescents and their families in an intensive outpatient setting, focusing on a wide variety of disorders from ADHD, depression, anxiety, and drug usage disorders. Johanna is also trained in Cognitive Processing Therapy (CPT). CPT is a manualized, highly structured treatment, that is a particularly useful evidence based treatment for PTSD symptoms. Johanna has also recently completed a course in Polyvagal Theory and its implications in treating trauma. Polyvagal Theory explores the connection between the autonomic nervous system's communication to the vagus nerve and how this impacts the presentation of psychological symptoms and inner narratives about traumatic experiences.  Prior to her work as an outpatient therapist, Johanna worked at the Mental Health Association of Montgomery County as a crisis counselor, serving the Youth Crisis Hotline and National Suicide Prevention Hotline. She has a passion for working with young adults and adolescents in particular, as she is inspired by their openness and zest for progress. Johanna is a dual citizen, having lived in the US and Europe and brings an international perspective to her practice. She is fluent in English and German.

JKoenig@KentlandsPsychotherapy.com
 (240) 252-3349 ext. 809
Angela Voegele
Angela Voegele, LCSW-C
Senior Sex and Couples Therapist
Angela Voegele, a graduate of the University of Maryland, is a licensed clinical social worker. She is the only Certified Gottman Therapist in the Washington DC metropolitan area. She is also certified as Imago Couples and Singles Therapist through Imago Relationships International, as Sex Therapist by the American Association of Sexuality Educators, Counselors and Therapists (AASECT) and as Discernment Counselor by the Doherty Relationship Institute. Discernment Counseling helps couples to decide whether they want to stay together or not. Postgraduate training includes Sexual Health Studies at the University of Michigan, Trauma and Stress Studies at the Justice Resource Institute in Boston, and Basic and Divorce Mediation at the Frederick Community Mediation and Conflict Resolution Center. Angela, a dual citizen (US and German), brings an international perspective to her practice. She has lived and worked in Germany, France, Samoa and China, where she was principal of an international Montessori school while raising her three children. She helps individuals and couples to reach their full potential for growth and happiness while navigating complex life transitions and processing traumatic experiences such as (but not limited to) sexual health concerns, desire discrepancies, infidelity, addiction, dating, parenting, aging, contemplating separation, divorce, cultural differences, and abuse.
(240) 252-3349 ext.  808
Petra Desmond
Petra Desmond
Director of Administrative Hospitality
Hello, I'm Petra Desmond, the Director of Administrative Hospitality at Kentlands Psychotherapy. I'm generally in the office M-F, 9:30 AM – 3PM. I'll be working in the white furniture area past the restroom. You may not see me when you come in as I'll be working behind the curtain to assist with all daily practice management concerns. I work closely with your clinician to ensure that your experience in our office is an exceptional one. Please communicate directly with your therapist to discuss setting and rescheduling appointments. But, if you have a question about your account balance or you are requesting receipts for insurance reimbursement, please let me know. I'm here to help. Finally, if you are wondering what forms you need before your appointment, follow this link.

PDesmond@KentlandsPsychotherapy.com
(240) 252-3349 ext. 807
Ann Connelly
Ann Connelly
Management Consultant to Kentlands Psychotherapy
Hello, I'm Ann Connelly, the Senior Practice Manager and consultant to Kentlands Psychotherapy's administrative team. You probably won't see me when you come in as I do most of my work off-site, working behind the scenes to assist with practice management concerns. I work closely with Dr. Carr and Petra to ensure that your experience in our office is an exceptional one. Please communicate directly with your therapist to discuss setting and rescheduling appointments and if you have a question about your account balance or you are requesting receipts for insurance reimbursement, please let Petra know. She's here to help. Finally, if you are wondering what forms you need before your appointment, follow this link.

Ann@KentlandsPsychotherapy.com
Riley
Riley Carr
Therapy Dog In-Training
Hello, I'm Riley and I work with Dr. Elizabeth Carr here at the office. I absolutely love coming to work everyday. I enjoy meeting and sniffing new people and welcoming visitors to the practice. I'm still learning so if I make a mistake please be patient with me. If I seem nervous when you walk-in give me a chance to get to know you. If you are nervous around dogs, please tell your therapist before your first appointment. If I'm feeling confident I could to be available for petting and to do tricks for treats with adults and kids who I might cross paths with in the waiting area between appointments. Just ask for some treats – the staff always have them on hand just out of my reach.
To see what I'm up to when I'm not at work, check out my Riley_off_the_Clock Instagram account. 
–
–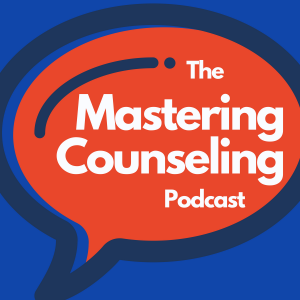 To learn more about my job with animal-assisted therapy, check out Dr. Elizabeth Carr's podcast on Mastering Counseling or on iTunes! (episode 14)